50 Years of Excellence in Technical Assistance
50 Years of Excellence in Technical Assistance
September 30, October 7, and October 14, 2021
We recently celebrated a half-century of OSEP-funded, technical assistance (TA) excellence at FPG with keynote speakers Judy Heumann, Jani Kozlowski, and Dr. Seena Skelton. The 75-minute celebratory keynote presentations and panel discussions took place on September 30, October 7, and October 14, 2021., beginning with the ground-breaking work that Pascal "Pat" Trohanis started in 1971, today's TA continues to educate, support, and provide services through IDEA.
September 30: Reflecting on the wisdom of the past
Judy Heumann is an American disability rights activist. Recognized internationally as a leader in the disability community, Heumann is a lifelong civil rights advocate for people with disabilities. Her work with government and non-governmental organizations (NGOs), non-profits, and other disability interest groups, has produced significant contributions since the 1970s to the development of human rights legislation and policies that benefit children and adults with disabilities. Through her work in the World Bank and the State Department, Heumann has led the mainstreaming of disability rights into international development. Her contributions extended the international reach of the independent living movement. Heumann is the author of Being Heumann: An Unrepentant Memoir of a Disability Rights Activist and is featured in the documentary, Crip Camp: A Disability Revolution. Judy's podcast The Heumann Perspective features conversations with disabled change makers and allies committed to fight harder for all people.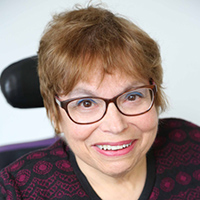 October 7: Informing our work in the present
Jani Kozlowski, MA, is a Technical Assistance (TA) Specialist for the ECTA Center at the Frank Porter Graham Child Development Institute. Previously, Kozlowski served as the Inclusion Lead for the Office of Head Start-funded National Center on Early Childhood Development, Teaching and Learning at Zero to Three. She also provided TA to support Early Head Start - Child Care Partnerships and State Professional Development Systems as part of her work with two other national TA centers. While working at the state level in North Carolina, Kozlowski was the Program and Policy Resources Section Chief at the Division of Child Development and Early Education (DCDEE) and served as the Early Education Specialist for Smart Start. Kozlowski has provided TA for Head Start programs at the regional level, served as the Education and Disability Services Coordinator for a large Migrant Head Start program, and taught a group of spirited preschoolers in an inclusive childcare classroom. Kozlowski recently authored a book, Every Child Can Fly: An Early Childhood Educator's Guide to Inclusion, to be published in Spring 2022.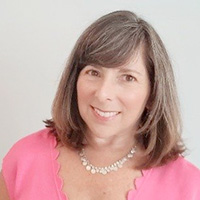 October 14: Inspiring the field for the future
Seena Skelton, Ph.D., is Director of Operations of the Midwest and Plains (MAP) Equity Assistance Center, where she directs the provision of equity-focused technical assistance to state and local education agencies throughout the Center's 13-state region. She began her career as a school psychologist in early childhood education working in Head Start Centers in northern Kentucky and throughout southwest Ohio. She continued as a school psychologist in public K-12 education agencies in the greater Cincinnati area. Dr. Skelton has garnered more than 25 years of experience working in the areas of systems change, school improvement, and educational equity in special education and equity assistance TA centers that serve states in the Midwest and Southwest regions. She has also instructed preservice educators as an adjunct professor at Northern Kentucky University, the University of Cincinnati and at Indiana University Purdue University Indianapolis. She has authored publications on topics related to improving outcomes for marginalized youth including a book chapter on addressing equity in transition education for youth of color with disabilities and the article, Situating my positionality as a Black woman with a dis/ability in the provision of equity-focused technical assistance: a personal reflection, published in the International Journal of Qualitative Studies in Education. She regularly presents at local, state, and national conferences on various topics related to promoting the success of historically marginalized students, and is co-editor of the peer-reviewed journal, Multiple Voices: Disability, Race, and Language Intersections in Special Education. In 2020, Dr. Skelton received the Leadership in Special Education Field Award from the University of Kansas.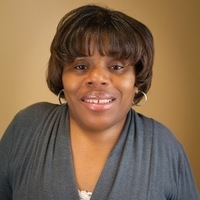 Glenn Gabbard, Ed.D., is the associate director for Administrative Services and Development at the national office of Family Voices. A Pacific islander living in Fairhaven, Massachusetts, Gabbard is the father of two adult children—one with complex medical healthcare needs since birth—who have taught him a great deal about building equitable, hopeful futures for all children and youth with special health care needs and their families.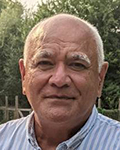 Katy McCullough, M.A., is a TA specialist and a member of the leadership team with the ECTA Center within the Trohanis TA Projects. She provides TA to Early Intervention/Part C and Preschool Special Education/619 coordinators in states supporting system change in early intervention services, finance, and early childhood inclusion.

Alissa Rausch, EdD, is an assistant research faculty member in the Positive Early Learning Experiences (PELE) Center at the University of Denver. In addition to supporting ECTA, Rausch is staff on the National Center for Pyramid Model Innovations. Her work centers on supporting leaders and practitioners to build their capacity for high quality early care and learning and inclusion of children with varying abilities in practice, systems and advocacy.

Rhodus Riggins, Jr., is quality enhancement coordinator at the Education Quality Improvement and Professional Development Project (EQuIPD) at the University of North Carolina-Greensboro and adjunct faculty member at Alamance Community College. He is co-founder and co-owner of Bailey, Pullis, & Riggins LLC, a racial equity consulting organization.